Welcome to Sole Agents
At Sole Agents, our name says it all. We deal solely in the management of residential properties, offering competitive rates for professional care and personal service that is unmatched in the greater Auckland area.

Our refreshing approach to property management takes all the guesswork out of owning an investment property and dealing with tenants. Over the years, we have developed and implemented a results-driven property management system for today's market, and we know what it takes to make your properties a sought-after place to live, to build your reputation and to provide the greatest possible return on your valuable investment.

When you work with Sole Agents, you are working with a reliable group of highly qualified, dedicated property professionals who are there for you every step of the way.
Outstanding Customer Service
Our primary goal is to provide our clients - and, by extension, their tenants - with an unforgettable customer experience. We provide efficient and cost-effective renting solutions. We're readily available to help with anything that comes up, including 24/7 in the case of emergencies. We're here to answer all of your questions.
Attention to Detail
Our property management professionals are well versed in all the legalities of owning property and working with tenants, including the Residential Tenancy Act and associated legislation. We also treat your property with the care it deserves.
On-call Services
We are available on call to handle any emergencies that arise, no matter what maintenance issue pops up in your building or on your property. We are also available seven days a week for tenant showings to make the best possible impression on potential renters.
Customizable Management
No two properties are alike, which is why we tailor our services to your specific needs. We offer comprehensive property management, but you can select which services you find most useful to customize your management solution.
Working With Sole Agents
At Sole Agents, we have the experience you need to make your property a success. When you choose to work with Sole Agents, you get:
Careful tenant selection to minimize your risk and protect your investment.
Detail-oriented property management and maintenance.
Prompt collection of rents and deposits of monies into your account
Multi-lingual customer service in English, Korean, Mandarin and Cantonese
Clear fee structures, tax reporting and more
For Tenants
If you are a prospective tenant looking for the perfect home to rent, Sole Agents Property Management Team has what you need. We manage and maintain beautiful properties and make sure that you have what you need for comfortable living. Our service to you does not end with the signing of a lease. We provide continued communication about your home as well as prompt emergency service when you need it. We are with you throughout your entire lease to make your rental experience pleasant and rewarding.
For Owners
We pride ourselves on providing the very best service in Auckland and make sure that you achieve the maximum return on your investment property. We'd love to get started turning your property into a profitable venture. To find out more about what we can do for you, submit your property for a free appraisal to get started today.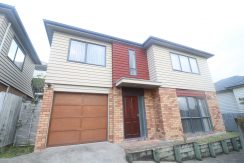 $690.00 Per Week - House, Residential
3 bedroom house with 2 bathrooms. This modern two level home solid…
More Details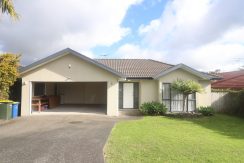 $710.00 Per Week - House, Residential
4 bedroom house with 2 bathrooms. Offering one level open plan living…
More Details